A 3D-printed add-on so you can easily wrap the USB-C charging cable around the AC adapter.
If you're lucky enough to be using a 12" Retina Macbook right now, you might have noticed a few things are missing. I can't say I care about the lack ports, keyboard travel, a high-end CPU, or even the much-loved MagSafe power connector, but I did immediately miss those clips that flip out of all other Macbook power adapters so you can wind up your cord for travel.
The new USB Type C charging cable is long, thicker than other Apple power cords, and not terribly flexible (presumably owing to all the extra wires in there for USB connections). It's really begging for some reasonable way to wrap it up.
So I designed a quick cord management accessory inspired by the excellent Cable Keeps from Nice[1] and had a 3D print of it run at Metrix.[2]
The print's a bit rough,[3] and the cord wrap area could stand to be a bit bigger, but overall I think this came out really well for 20 minutes of work. I'll clean up the design and get it up on Shapeways & i.materialise so you can buy your own if so inclined. I'm also thinking about running a Kickstarter (would be my first) to injection mold something like this—we'll see.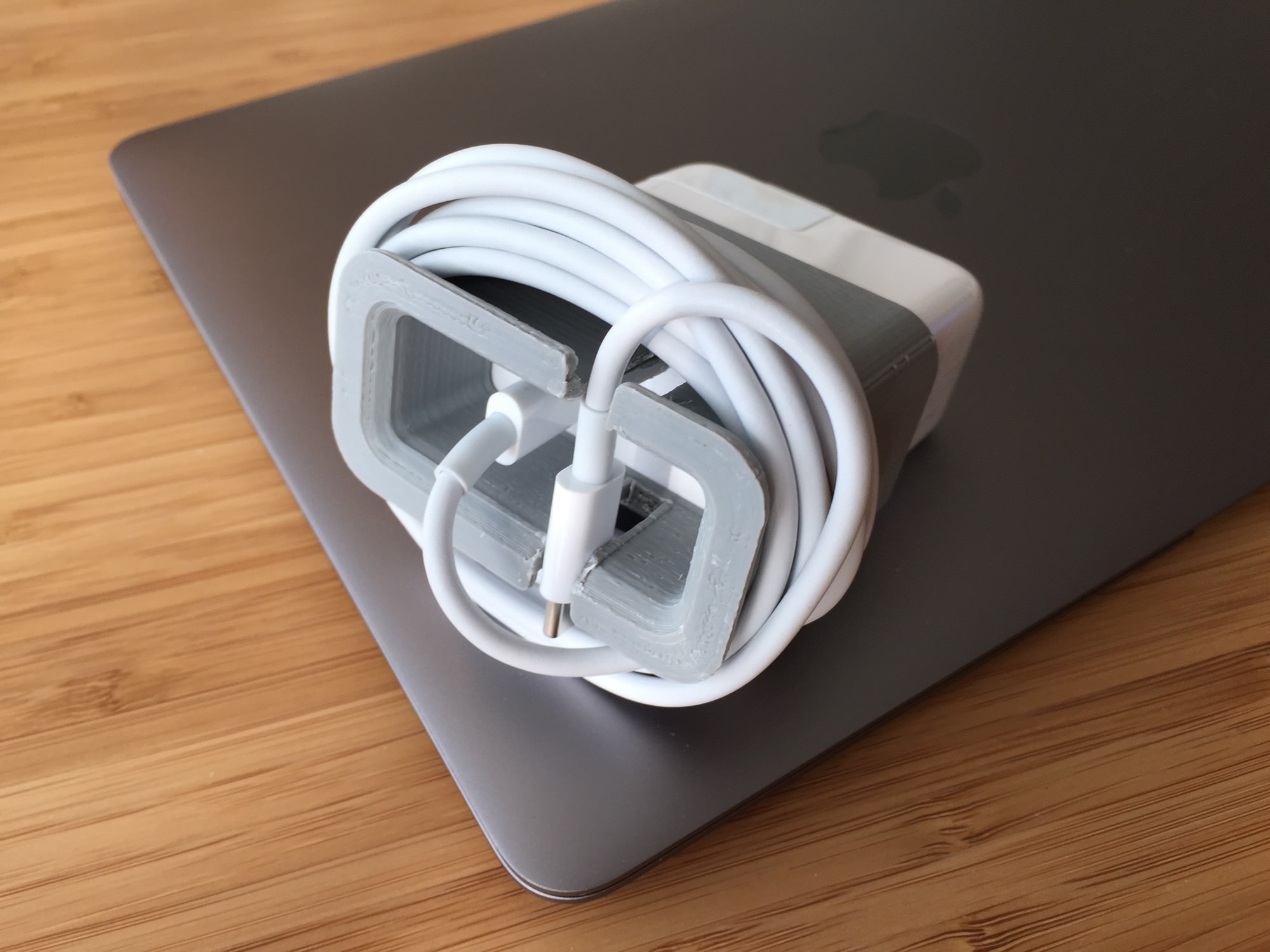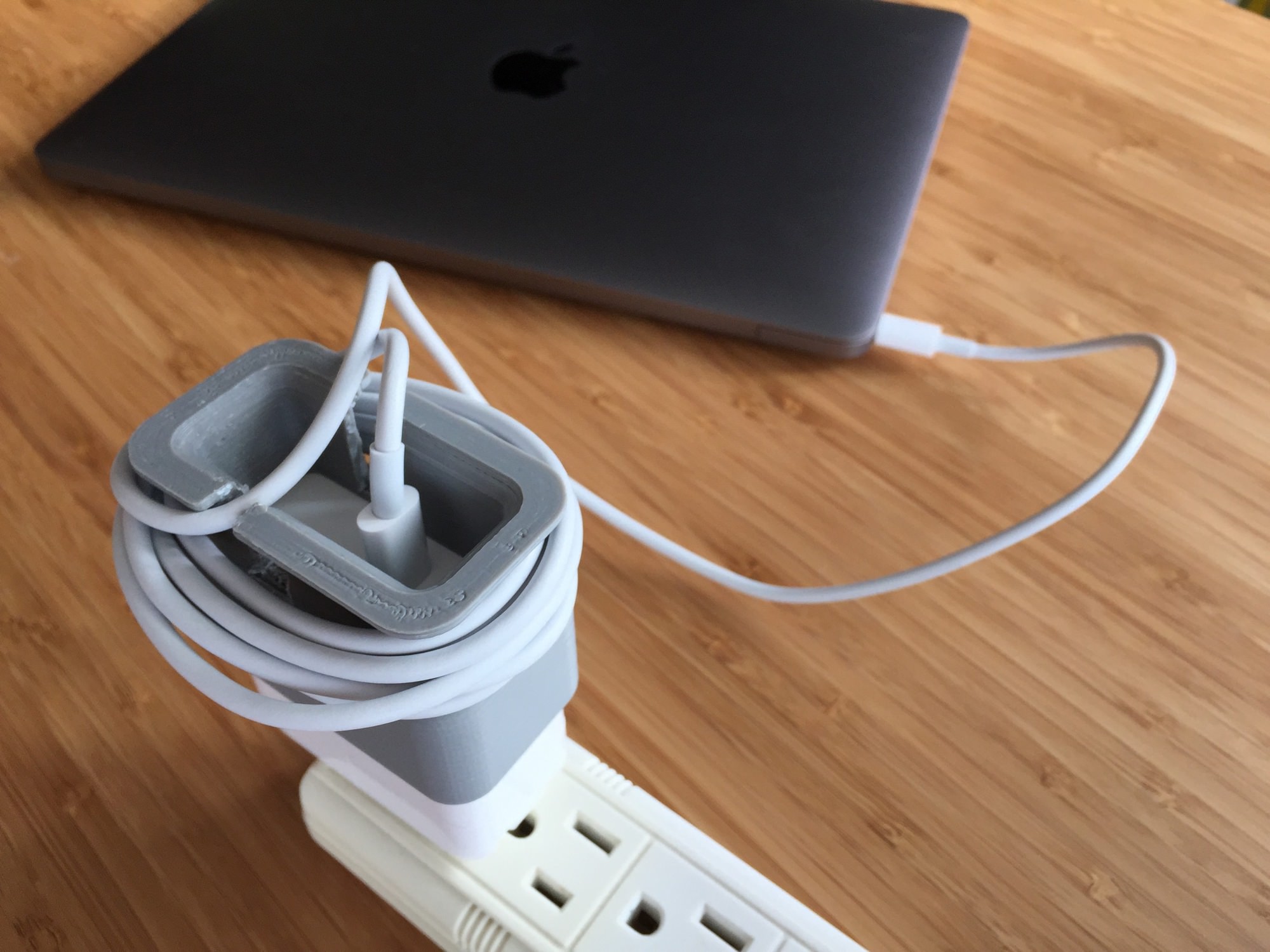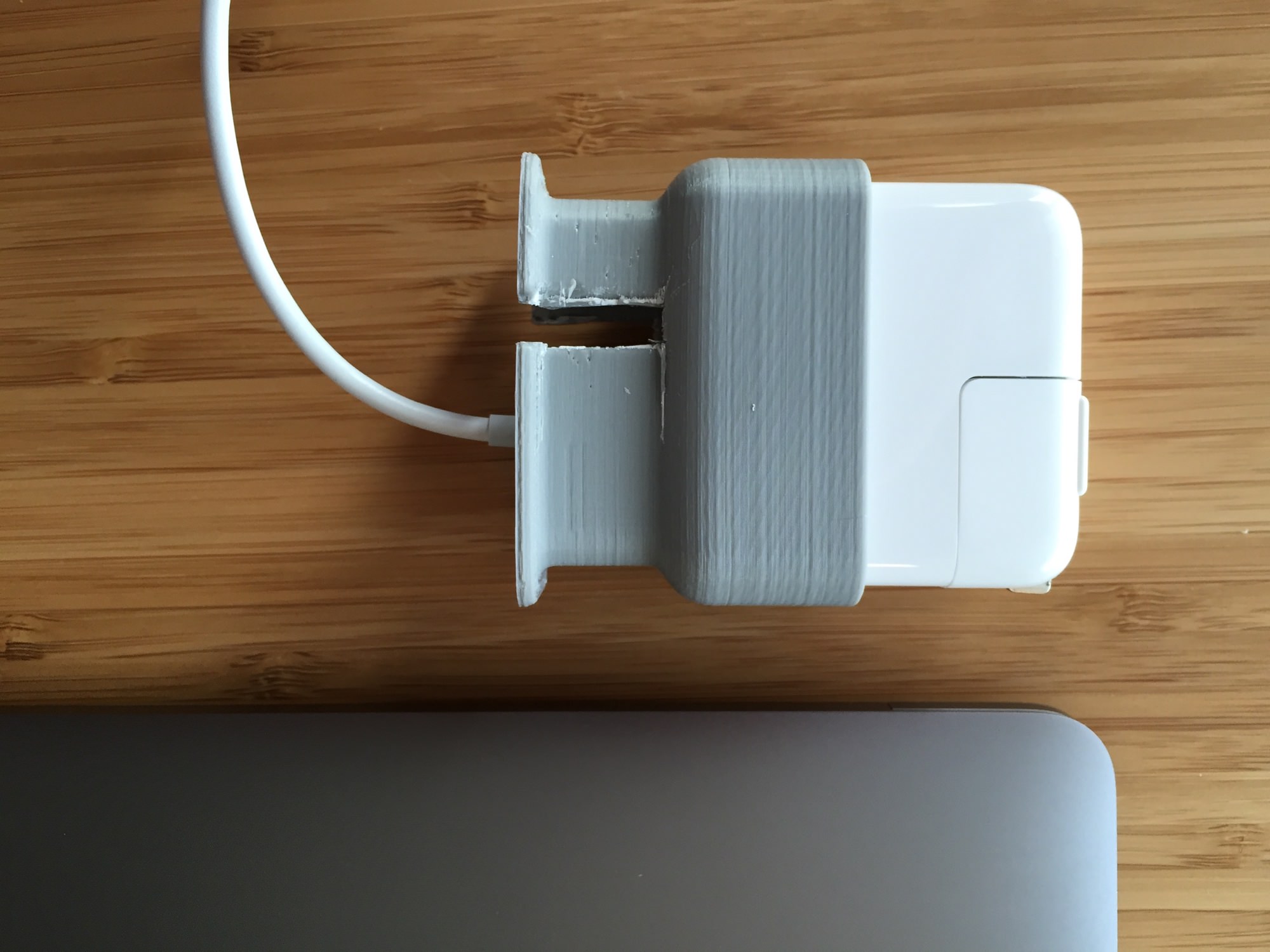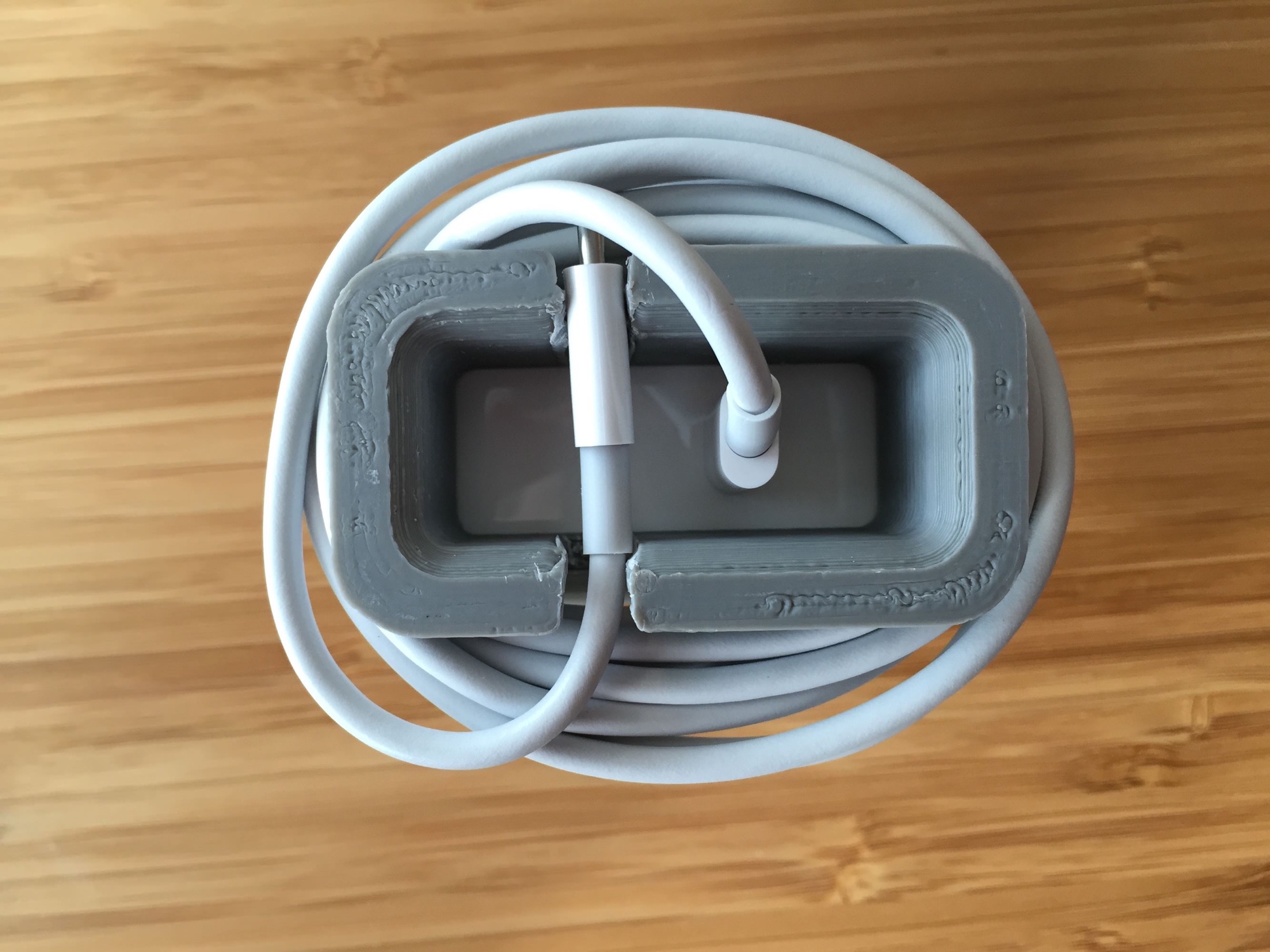 ---
I'd guess they're already working on a solution for the 12" Macbook's 29W power adapter, but it'll be at least a few months out. ↩

THE local hacker space. Check them out if you're in Seattle and haven't been. ↩

I had to clean out support material from the side slots and made a mess in the process. ↩